Consulting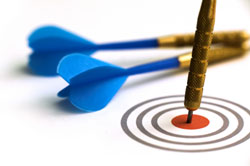 Faculty from the Lean Six Sigma program at Thayer School offer consulting services to corporations of all sizes in the following areas:
Lean
Lean Six Sigma
Six Sigma
Our strategic and operational process improvement services will help you solve problems, reduce waste, improve process speed, and eliminate process variation. We'll show you how to eliminate unnecessary cost and improve the bottom line.
Experienced at leading the transformation to reduce the complexity and waste in virtually any process, we are adept at working at the CEO level, mid level, or on the front line.
Our consulting services, supported by our world-class Lean Six Sigma workshops, are available at your business site or on the Dartmouth campus.
To discuss how we can help you get the most out of your business, please contact us.